50 Years in Businesss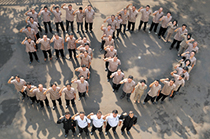 Gapura Raya's 50th Birthday Celebrated by 50 selected staff members in February 2015
Head Office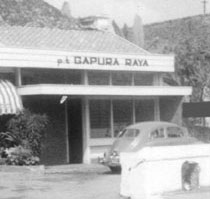 A rental garage in February 1965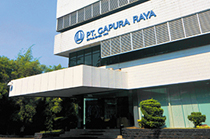 Our own Gapura Raya building
Since 1984 - Certified Fire Protection Competency Test Site 2017
Fire Protection
Since 1969
PT. Gapura Raya



PT. Gapura Raya was established on 27 February 1965. We have been in business for 53 years. Over the years we continue to be trusted by thousands of our valued

customers

throughout the country. Whilst we are large enough to serve our corporate customers which include some of Indonesia's largest and most prestigious companies including many publicly listed companies, government institutions, banks, and large manufacturing companies, we are also small enough to provide personal services to our small businesses and private individual customers throughout Indonesia.

"At PT. Gapura Raya you are getting the service and support from a trusted company with over 50 years industry experience, and you are getting the care from our hundreds of dedicated and experienced staff."




What We Do


Fire Protection



"Protection to life and property from the risk of fire"



As a pioneer in the industry, we have been this business longer than any other company in Indonesia, and we have more customers than any other company in Indonesia. Our standards comply with Indonesia

fire safety regulations

and are benchmarked to fire protection

best practices

.

Industrial Lubricants and Seals



"Reduce downtime and increase productivity"



We have been in the lubricants business since 1975
For over 40 years our customers continue to trust us for their lubrication needs
Our hands-on approach and long-term field experience places us in the unique position to provide advice on lubricating requirements and to provide quick and effective solutions to our customers
Based on our experience and knowledge of lubricants and its lubricating properties under Indonesian conditions, our GarraLube Greases and Lubricating Oils have been designed to optimally suit your lubrication requirements
To further maximise lubrication performance, we established our GarraSeals business in 2010
Manufactured to ISO 9001:2008 certification and based on over 40 years manufacturing experience we are confident that our GarraSeal Gland Packings and Gaskets are possibly the best quality available in Indonesia today

More...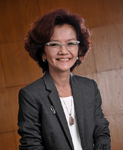 Uraini Umarjadi
President Director
Fire Protection
Since 1969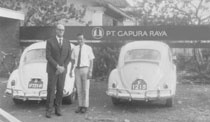 Distributorship Agreement
Graviner Australia
April 1969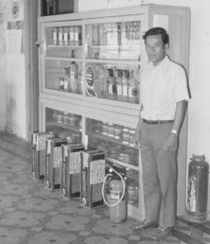 Fire extinguisher inventory
Company founder Peter Isman
December 1969
Lubricants
Since 1975
GarraLube Range of Lubricants
in 1981
Gland Packings and Gaskets
Since 2010